Hours of Operation
We are open Wednesday – Sunday from 10:00 am to 5:00 pm.
Please note that we are closed on Mondays and Tuesdays.
We will be closed from June 8th through 20th. Thank you for your patience & understanding.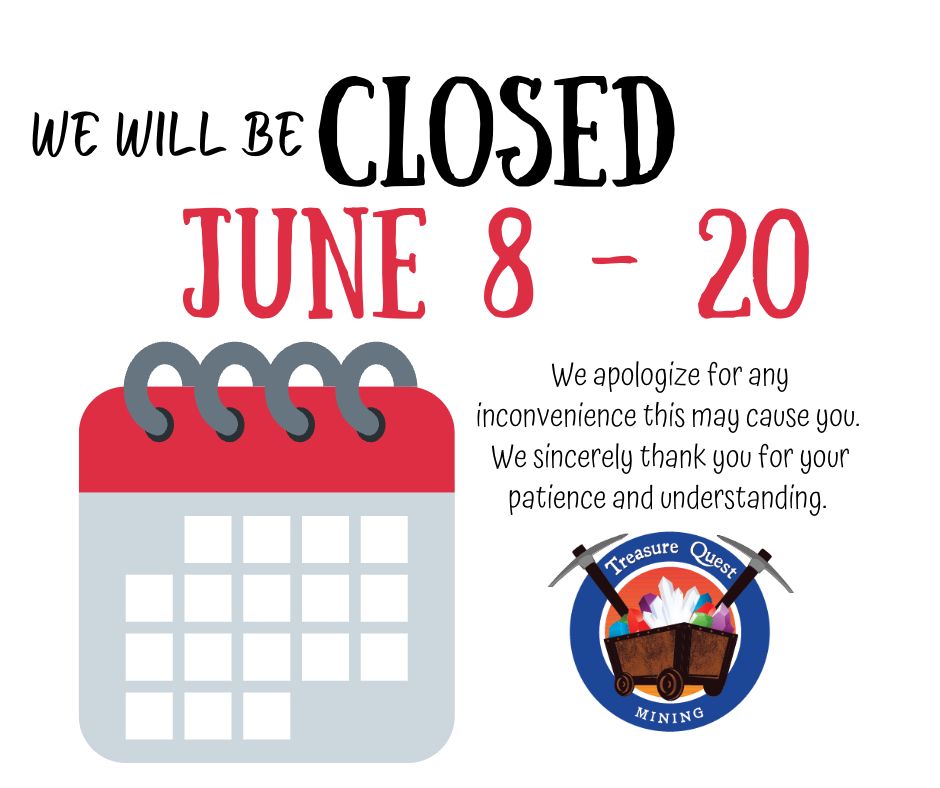 Directions & Parking
You can find us at 414 Upchurch Street in Apex, North Carolina. Our store is located in a brick building with plenty of parking along the front, side, and rear or you are welcome to park across the street in the church parking lot.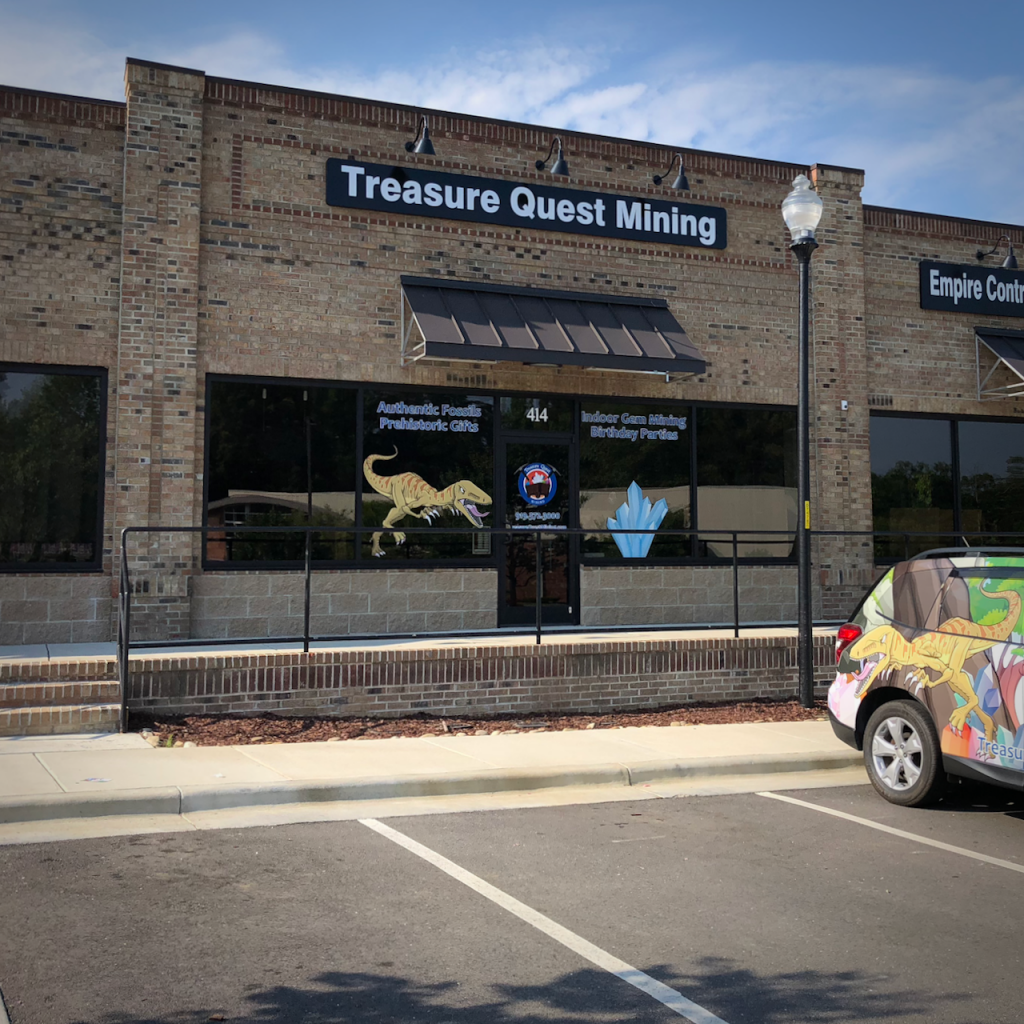 Contact Us
Phone: 919-372-3000
Email Address: info@treasurequestmining.com