Backyard Miner's Party
Self-Guided Gem Mining Expedition at Home
How it works
Create an at-home gem mining experience with our to-go bags of mining rough and re-useable plastic sand sifters (which double as a party favor!). Watch our YouTube video to learn more about how to mine at home. Learn more about pricing and available mining rough options.
Looking for a Gift?
We carry an incredible assortment of prehistoric gifts that would thrill your rockhound or aspiring paleontologist!
Gift Certificates available in our store or you can purchase aneGift Card online!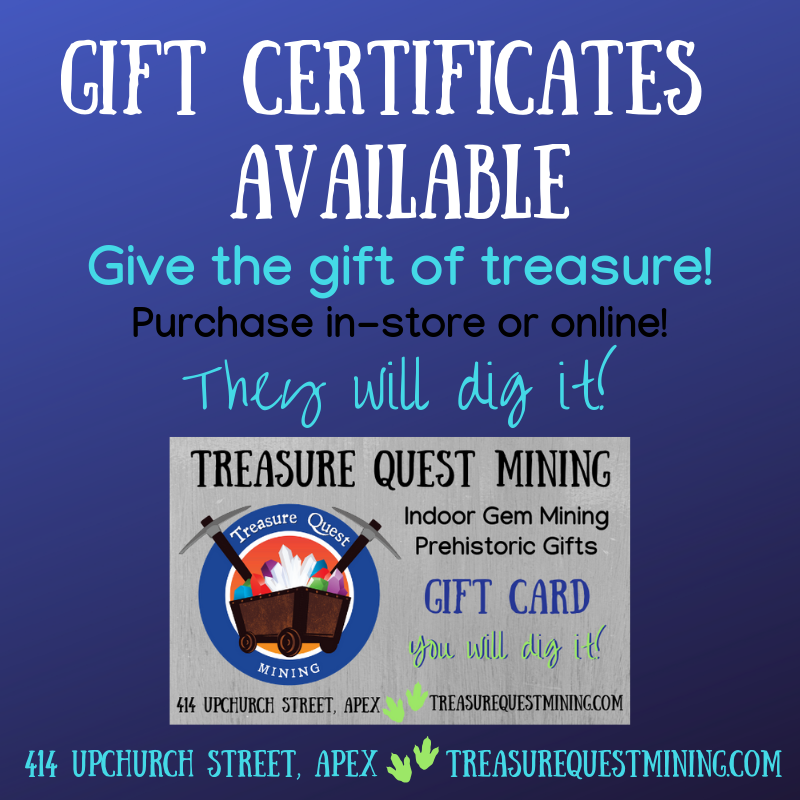 Quantities & Pricing
Pricing: You can select any size or quantity of mining rough to meet your needs. We sell sand sifters too! And if you purchase 10 or more sand sifters or bags of mining rough, you will receive a 10% discount!
How-To: Create an at-home mining experience using sand sifters and a basin containing water. Watch ourYouTube video to learn more.
Add a party favor: We offer pre-assembled Treasure Boxes in one of three themes: 1) Dinosaurs, 2) Pirates, and 3) Unicorns for $4.95 each.
Additional Notes
Age Considerations: As our gem mining activities and geodes contain small and sometimes sharp pieces, these activities may not be appropriate for children age 3 and younger.