Backyard Miner's Package
Self-Guided Gem Mining Expedition at Home
This package is a self-guided, DIY mining expedition – perfect for backyard birthday parties! You set the pace and run the show!
How it works
We provide you with mining rough, a sifter, and a collection bucket for your party. You provide a hose with running water. Your guests will pour some of their mining rough into the screening box seated on top of the collection bucket. Using the hose, you run water over the material. The sediment will wash away (into the collection bucket) and will reveal the treasures contained within. Wash. Rinse. Repeat.
We recommend one bag of mining rough per miner. It typically takes a child 15-20 minutes to process one bag of mining rough (some are faster, some take their time). If you would like to add a second bag of mining rough, they are available for $8 each. Should you add a second bag, we recommend selecting one Rock Bag and one Beach Bag to give them variety, rather than two bags of the same mix.
As an add-on, you can provide your party guests with whole Moroccan geodes to crack during your party, or send home with them to crack later. The geodes typically crack easily and can be opened with a hammer. Your guests will be amazed by the beautiful crystals contained within.
Your guests will be thrilled with their treasure hunting experience for your next party. And as an added bonus – their treasures can double as their party favors, saving you time and money!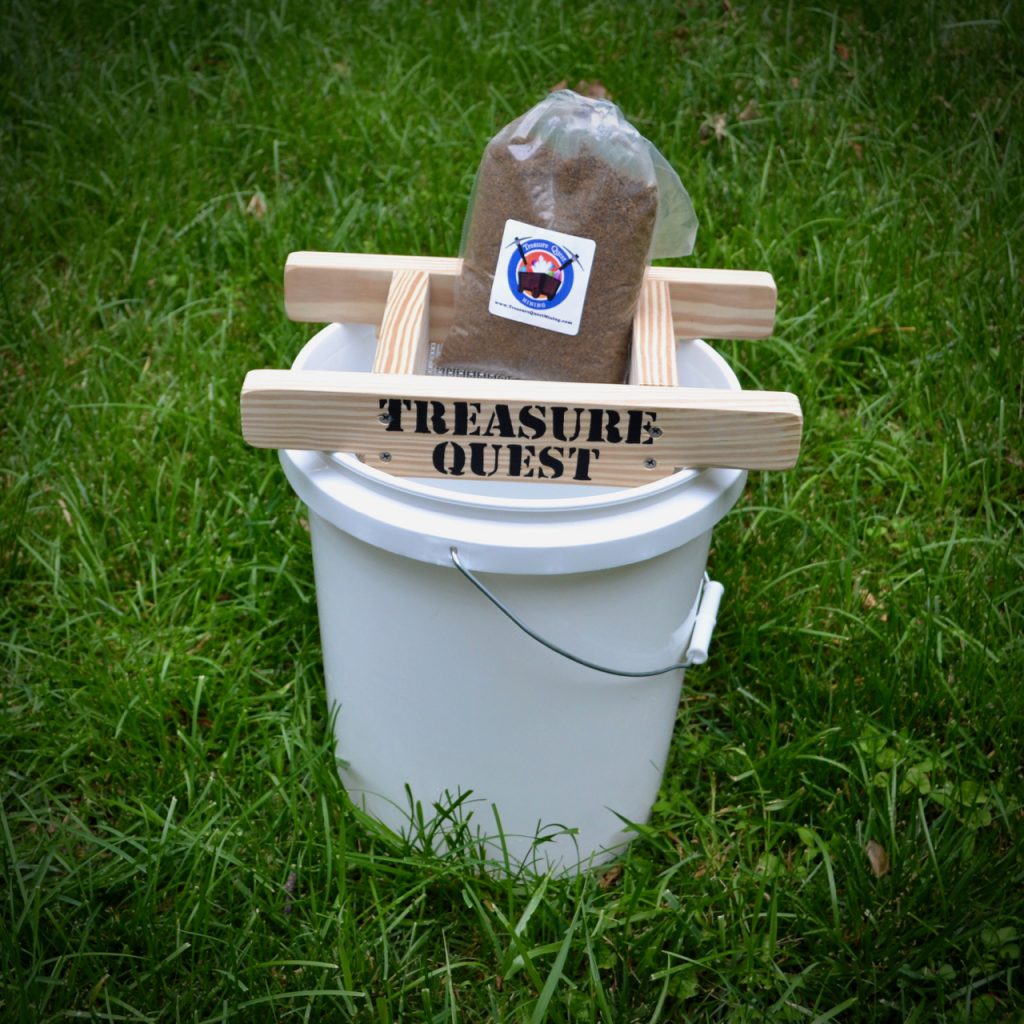 Looking for a Gift?
We carry an incredible assortment of prehistoric gifts that would thrill your rockhound or aspiring paleontologist!
We offer a variety of treasures priced under $20.
Purchase your gift at our store oronline.
Share with grandparents, aunts and uncles, party guests!
Gift Certificates available in our store or you can purchase aneGift Card online!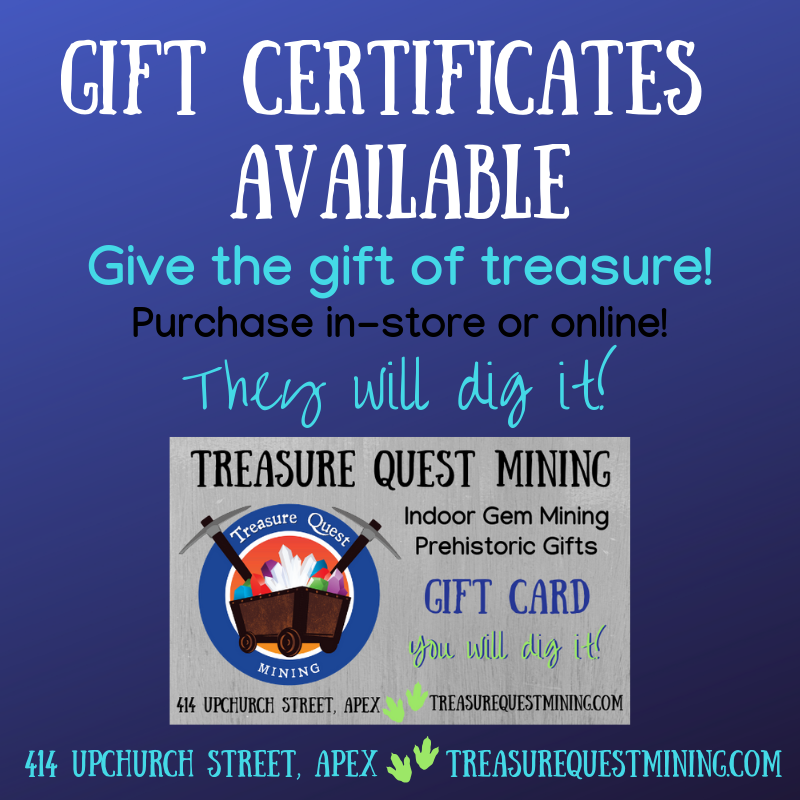 Quantities & Pricing
Base Price: $100 for the minimum quantity of 10 bags of mining rough (Rock or Beach bags, or select a variety of both). In other words, $10 per person for the first 10 miners.
Each additional bag of mining rough: $8 per bag. Each additional miner above the first 10, can mine for $8. Or you can purchase additional bags to provide to your guests.
Megalodon bags are $25 each and can count toward your first 10 bags, with an upcharge.
Add a geode: We have several sizes and prices to choose from, including mini-geodes for $.80 each when you purchase 10 or more.
Add a party favor: Choose from a large selection of gem and dinosaur-themed treasures in our Prehistoric Gift Shop. Enjoy a 10% discount on party favor purchases in lots of 10 or more.
No limit to the number of guests – you're only limited by your party space. Depending on the size of your party, the amount of equipment may be limited, but guests can rotate through the equipment.
Mining Rough & Geodes
You have the option to choose from the following:
Rock bag – mining rough that includes gems, rocks, and minerals. View our Gem Identificationpage to explore the types of stones you may find.
Beach bag – mining rough with seashells, fossilized sharks' teeth and other beach finds. Explore our Shell & Fossil Identificationpage to explore the types of shells and sharks teeth you may find.
Megalodon bag – a mega-sized beach bag with an authentic Megalodon tooth and other rare finds. Check out our Shell & Fossil Identificationpage to view the types of shells, fossils, and teeth you may find.
Geodes – whole Moroccan geodes containing clear quartz crystals.
Additional Notes
Self-Guided: This is a self-guided gem mining expedition, meaning that we do not staff the event. We provide you with everything you need to host a fun, interactive, memorable party for your child and guests at your home or other location.
Equipment: You pick-up the equipment and mining rough at our store located at 414 Upchurch Street in Apex. The equipment can be picked up the day before the party and returned the day after. There is no fee for using the equipment, it is included in your package price!
Deposit: A $50 deposit (+tax) is required at the time of booking. It is non-refundable and non-transferable. The balance is due at the time of equipment pick-up.
Age Considerations: As our gem mining activities and geodes contain small and sometimes sharp pieces, these activities may not be appropriate for children age 3 and younger.
*Prices do not include sales tax. Sales tax will be applied.