Schedule us for your next birthday party, neighborhood block party, family reunion, school event, or any other gathering!
Backyard Miner's Package
Perfect for Birthday parties and small gatherings
Self-guided mining expedition, you set the pace
Priced per activity – several options to choose from
Includes mining material, screening boxes, and buckets
Each party guest takes home their treasures
Prices start at $10 per guest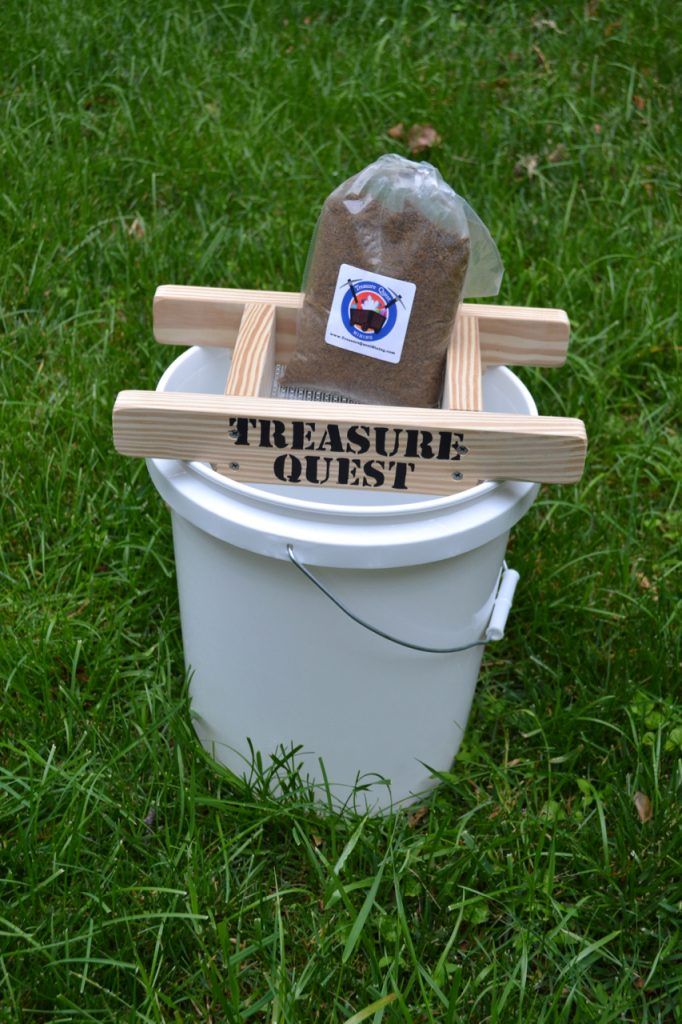 Deluxe Prospector's Package
Ideal for large gatherings like corporate functions, neighborhood block parties, school events, etc.
Often half-day or full-day events
Full set-up including the mobile gem mining sluice
We will guide your mining expedition
Contact us to review options and pricing

Deluxe Prospector's Package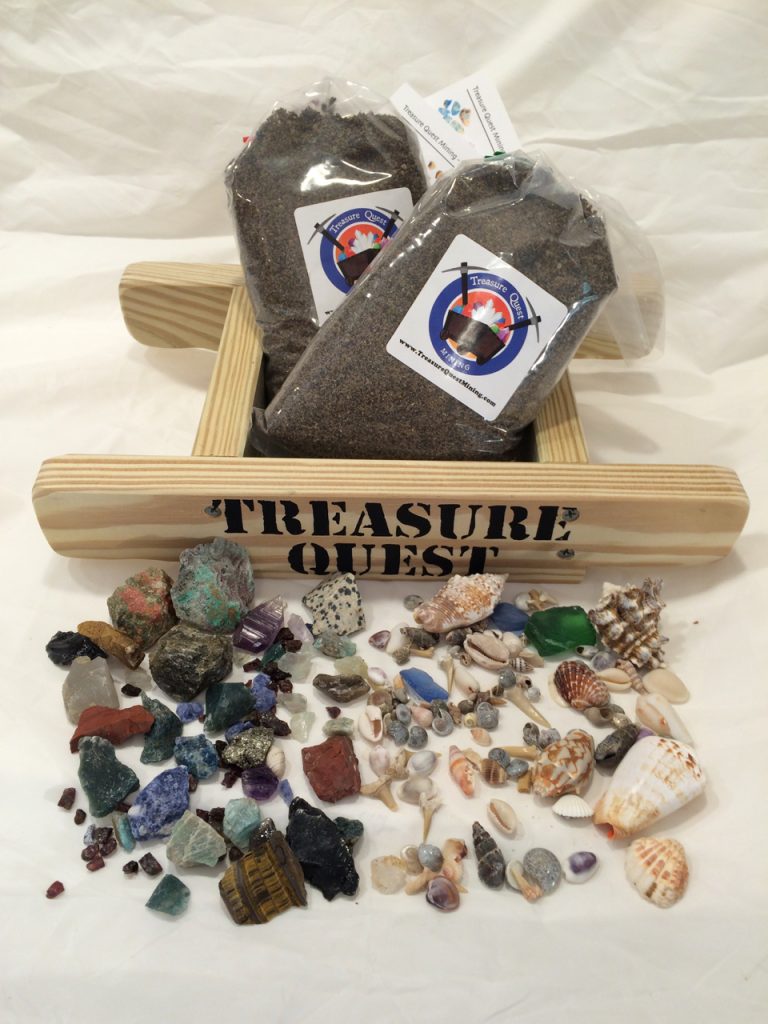 Treasure Quest Parties
Book your quest today
Backyard Miner's Package
Interested in hosting a fun, interactive and educational experience for your next party? Looking for a low-cost, flexible option with no limit to the number of participants? We invite you to explore the Backyard Miner's Package.
This package is a self-guided mining expedition – perfect for backyard birthday parties! You set the pace! We provide you with everything your guests need to find their treasures, you provide the water.
You have the option to choose from the following:
Rock bag – mining rough that includes gems, rocks and minerals
Beach bag – mining rough with seashells, fossilized sharks' teeth and other beach finds
Megalodon bag – a mega-sized beach bag with an authentic Megalodon tooth and other rare finds.
Geodes – whole Moroccan geodes containing clear quartz crystals
Your guests will be thrilled with their treasure hunting experience for your next party. And as an added bonus – their treasures are the party favors, saving you time and money!
How it works
We will provide you with mining rough, a sifter, and a collection bucket for each party guest. You will provide a hose with running water. Your guests will pour some of their mining rough into the screening box, set it on top of the collection bucket, and then run the water over the material. The sediment will wash away (into the collection bucket) and will reveal the treasures contained within. Wash. Rinse. Repeat.
We also offer whole Moroccan geodes for you to crack with your party guests, or send home with them to crack later. The geodes typically crack easily and can be opened with a hammer. Your guests will be amazed by the beautiful crystals contained within.
Quantities & Pricing
The base package starts with 10 bags of mining rough. You can choose any combination of Rock, Beach or Megalodon bags. From there, you can add additional bags per guest and/or add a geode for each party-goer.
Base Price

: $100 for the minimum quantity of 10 bags of mining rough (either Rock or Beach). In other words, $10 per person for the first 10 guests.

Each additional bag of mining rough

: $8 per bag. You can mix and match bags or provide your guests with multiple bags each.

Megalodon bags

are $25 each and can count toward your first 10 bags, with an upcharge.

Add a geode

per person: $3 per person
No limit to the number of guests – you're only limited by your party space. We will provide you with collection buckets, sifters and bags of mining rough. Depending on the size of your party, the amount of equipment may be limited, but guests can rotate through the equipment.
$40

refundable deposit

for the equipment
Additional Notes
Age Considerations: As our gem mining activities and geodes contain small and sometimes sharp pieces, these activities may not be appropriate for children age 3 and younger.
Travel Considerations: Travel costs within 10 miles of our location in Cary are included in the package. An additional fee will apply for travel beyond 10 miles. Contact us for pricing.
*Prices do not include sales tax. Sales tax will be applied.
Deluxe Prospector's Package
Perfect for school, corporate, community or family gatherings, the Deluxe Prospector's Package offers the fully-immersive mining experience. Ideal for a large number of Treasure Hunters, this package is often booked for full- or half-day events. This package includes the full sluice set-up. Other activities are also available. Contact us to review options and pricing.