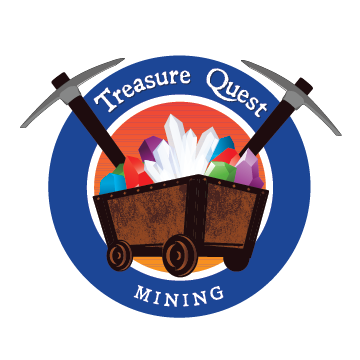 We invite you to experience the youthful joy of a treasure hunt.
You will dig it!

Treasure Quest is a mobile gem mining and treasure hunting experience where children (and adults alike!) can sluice for gems, dig for shells and sharks teeth, and crack open geodes to reveal the crystals contained within.
You can find us at fairs, festivals & events or reserve us for a birthday party!
Explore the Treasures
Treasure hunters, young and old, enjoy the thrill of discovery. Check out some of the great finds that await you.